Medals
Recognition and Reward
You can draw on our decades of experience and artistic craftsmanship to create that special medal from design and artwork to the finished medal, Struck with precision and finished with care, we create the lasting memory of great achievement.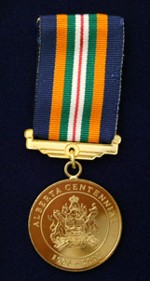 "Outstanding Albertan Award"
100th anniversary of Alberta.
Given to 8,000 citizens of Alberta.